Still, there's reason to wonder if the endless lists of "do's" and "don'ts" you read about online or in magazines are really wise. In our opinion, it's better to do a little, but well.
We offer 5 quick and effective gestures, the gestures that are most often advised and whose benefit is confirmed by most. This is the minimum to apply for real results.
This minimum includes makeup removal, exfoliation or scrubbing, moisturizing, protecting the skin and especially sensitive areas.
These gestures are recommended for all skin types. Let's take a look at each step in detail.
Even though taking care of your facial skin requires some discipline, doing it daily makes it look sublime in the long run.
Gesture #1: Makeup removal
I
n order to take care of your face, there's nothing like a daily cleanse. Hygiene is crucial for the epidermis.
The accumulation of makeup particles, whether foundation or any other product obstruct the pores of the skin. The skin has difficulty breathing and germs grow in numbers.
Makeup removal before bedtime offers the skin a rest and allows it to breathe. The choice is wide in terms of makeup remover. You can opt for a milk, oil or wipes.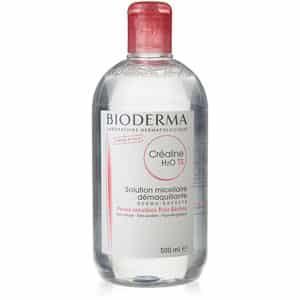 For sensitive skin, a physiological makeup remover is suitable. Among others, brands such as Bioderma offer makeup removers for very fragile and dry skin.
For additional cleansing, facial scrubbing can be part of your lifestyle habits.
Gesture #2: Exfoliation
Is exfoliation really essential? It all depends on your needs and desires. It is true that exfoliating once a week is beneficial for the skin. It eliminates dead skin cells, deep cleanses and purifies the skin.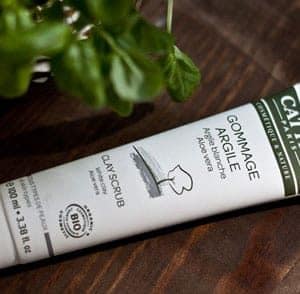 However, don't overdo the exfoliation at the risk of getting the opposite effects to those you're hoping for. You expose your skin to irritation.
Aloe vera is known for its gentleness. The Cattier brand has designed a clay and aloe vera scrub. This product cleanses the skin and raises its glow.
Once your face is purified, moisturizing gestures follow.
Gesture #3: Hydration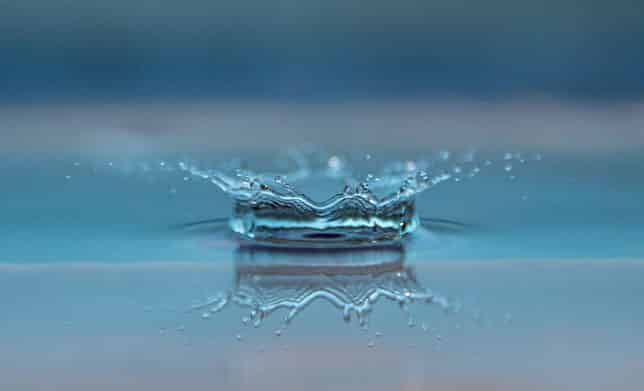 We mustn't forget that skin is naturally made up of water (dermis at 17% water and epidermis at 15%).
The cold of winter, makeup and pollution are harmful. These external aggressions weaken the skin and dry it out. Daily moisturizing helps to counteract these aggressions.
A moisturizing treatment or mask helps to rebalance the moisture level in your skin. Your skin becomes softer and smoother.
In addition, regular moisturizing prevents severe dryness and skin disorders such as cracks, fissures or chapping. The elasticity of your skin is preserved.
Also note that regular application of a moisturizer slows down skin aging.
On the market, you will find day and night treatments or masks for all skin types. Don't hesitate to test the care products to find the most suitable for your skin.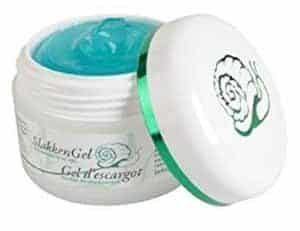 Currently, snail slime-based skincare is trending. The snail gel is known for its benefits especially against acne and aging.
While moisturizing your face, pay special attention to the so-called sensitive areas, namely the lips and eyes.
Gesture #4: Sensitive areas
Some areas of the skin are more sensitive than others and require specific attention. Lips and eyelids are the most vulnerable parts of the face.
Lips
One of the easiest repairing care products to use is the moisturizing stick. This works and soothes the thin skin of the lips. It also prevents the risk of dryness. It is recommended to apply it, regardless of the season. Le Petit Marseillais has launched a lip balm that effectively nourishes dried lips.
Moisturizing lipsticks can also be a good option. At night, you can apply a balm that incorporates into your skin while you sleep.
Be aware that running your tongue over your lips to moisturize them only produces the opposite effect.
Eyelids
When it comes to eyelids, their thinness makes them fragile. However, they are often subjected to makeup. It is therefore important to moisturize them daily.
In the morning, apply a serum or other treatment to the eyelids. For better penetration, gently tap and make circular movements. Drainage of the eye area is essential.
In the evening, cleansing the eyelids is done at the same time as the face. Pay special attention to your eye area. Your gesture should be softer and gentler on this area.
Among makeup removers, oil is particularly suitable for sensitive areas. The L'Oréal Paris makeup remover oil, for example, is an oil that nourishes all types of skin.
While moisturizing nourishes the skin and strengthens it, sometimes it's appropriate to add extra protection. Exposure to the sun requires taking some precautions.
Gesture #5: Protection from external aggressors
Pollution and cold are the most commonly cited external aggressors. But UV rays should not be neglected. They are dangerous for the skin. They can cause the appearance of brown spots and contribute to skin aging, not to mention the risk of skin cancer. The alerts are growing.
UV protection is crucial in the summer, but also in the winter when exposed to the sun. UV rays can attack your skin no matter what month of the year or how long you are exposed. It's all about being wary and adopting good reflexes. Don't worry: protecting yourself doesn't mean taking it easy.
Protection
First, opt for a good sunscreen that is adapted to your skin type and sun exposure.
If your skin is fair and sensitive or if you're planning on lounging on the beach for a while, choose a 50+ factor protection. For example, the sunblock from Garnier is designed for skin that is most vulnerable to UV.
In the case of very short exposure, a lower index protection will suffice.
Hydration
Also, remember to rehydrate the epidermis at the end of the day. The sun's rays accelerate the evaporation of water from your skin and it is important to compensate for this loss.
After-sun care repairs and soothes. It also fights against possible irritation and itching. Many brands have expanded their sun amber line by launching after-sunsun.
Alternative
One solution that's starting to trend is the UV-resistant t-shirt. Surfers are forward-thinking in this regard. These t-shirts have the advantage of being foolproof. Obviously, it is up to you to evaluate according to your skin and your environment, if this protection is essential.
Final Words
To conclude, we must emphasize the importance of regularity. The simplified facial takes a minimum amount of time, nevertheless it must be taken. A few minutes in front of a mirror will suffice. As for the exfoliation, a tip: give preference to a slightly longer time, on the weekend for example.